What Types of Crimes Lead to the Loss of Professional Licensing
Being charged for a crime doesn't always lead to the loss of your professional license, but many times it can. Even misdemeanor charges can have serious consequences. If you are a professional that holds a license it is important that you do not engage in any unprofessional conduct, as this could be career ending. The crimes and offenses explained below commonly lead to the loss of a professional license.
Sexual Misconduct
It is very important to always maintain a professional relationship with your patients or your clients. Inappropriate speech or touching, gestures, etc. can lead to a sexual misconduct lawsuit which can result in the loss of your license.
Substance Abuse
Drinking is not appropriate on the job. Substance abuse can lead to the loss of your license and you should never practice while under the influence. Many states offer treatment programs if you wish to seek help.
Fraud and Misrepresentation
Creating false records, false billings, charging different prices for private payers than insurance, falsifying staff signatures can all be punishable by taking away your license. These all may seem like common sense but fraud and misrepresentation still happens.
Patient Abuse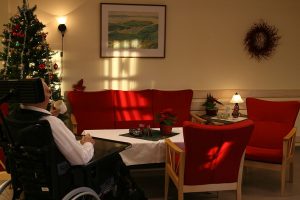 While it is obvious that it is illegal and unethical to abuse your patients, it is also your responsibility as a professional to report any possible abuse at home if you believe your patient or client is being abused. If you believe your patient is abusing a child or a spouse this needs to be reported as well.
Medical Violations
Medical professionals cannot advise patients on anything outside of their scope. Medical professionals can be sued for advising their patients to take medications that contradict other medications they are currently taking.
If you are at risk for losing your professional license, speak to one of our attorneys here.
photo by Thomas Bjorken on Wikimedia Commons