Legal Disputes Over Parental Relocation
Phoenix Relocation of Children Attorneys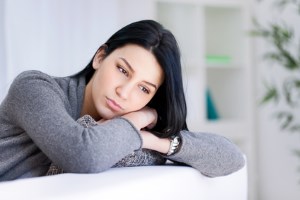 If you were awarded custody of your children after divorce and wish to move away or relocate with the children, you are up against current policy and the weight of judicial decisions. It is believed that children should have strong relationships with BOTH parents. If your move makes the other parent's parenting time more difficult, you probably will not be allowed to move and take the children. Courts see such a move as "cutting off" the other parent.
If you wish to move more than 100 miles from your current home, you must give the other parent notice and apply for permission from family court. Be aware that the State Legislature is considering changing this law to make it even more difficult.
You may have a great job offer, or have met your soul mate, or want to be closer to your family. But the "best interests of the child" are prioritized in any judicial decision or order that affects children. Many parents move or are forced to move due to circumstances, and in some cases custody is transferred to the other parent, who is not moving.
If your child's  other parent is considering relocating, you must make a legal objection to prevent the child from being taken further away. Courts may allow a move, with conditions. If your parenting time  can be made easier by changing the timing, or the moving parent contributes to the cost of travel, for example, the move may be allowed.
Phoenix Relocation Lawyers
Whether you are the party wishing to relocate, or opposing the move, talk to a lawyer at Burns, Nickerson & Taylor. We can advise you on your legal position and advocate on your behalf. Each member of our three-member lawyer team has practiced for at least 20 years.
We charge reasonable rates and accept Visa, MasterCard, Discover, and American Express. We are available for weekend and evening appointments under special circumstances, and are conveniently located in midtown Phoenix. Contact us online or call 602-264-5555 to discuss your family law matter.