Under Investigation?
Don't Wait for an Arrest to Get Help on Your Side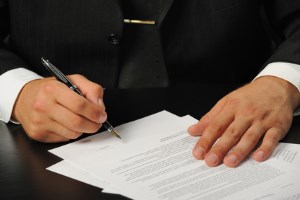 If you are being investigated by any government agency, it is important to retain an attorney as soon as possible. At Burns, Nickerson & Taylor, we have been able to make a big difference in a number of cases, by being retained at the pre-arrest or pre-charging stage of a case.
By retaining us early, we are able to first of all provide advice at a critical stage of the investigation. Second, we are able to contact the agency who is investigating you and provide information and advocacy which usually has a dramatic effect on the investigation.
Failure to retain us at an early stage can result in lost opportunities, which otherwise could have been quite beneficial.
Early representation can have a significant impact on a wide spectrum of important issues: whether a person is charged; if charged, whether they are arrested; if arrested — the circumstances of any arrest; if taken into custody, the release status; and the possible resolution of the case at an early stage that is advantageous to the client.
We strongly urge our clients to contact us at the first hint of an investigation so that we can begin helping them as soon as possible.
Emergency Phone Line ● Lawyer Available 24 Hours a Day
For a free consultation with the Phoenix, Arizona, firm of Burns, Nickerson & Taylor, call (602) 264-5555 or send us an e-mail. For after hour emergencies, call (602) 320-1828.