Phoenix Divorce Lawyers
Child Support—Legal Decision-making—Child Custody—Property Division—Alimony—Parenting Time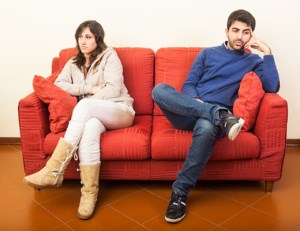 Divorce brings emotional anxiety on so many levels. There are significant changes that the end of a marriage brings to family life and relationships. These changes include income and asset distribution, as well as the right to live with or spend time with children. During divorce, working closely with your attorney can be crucial.The divorce rates have change and we are here to help throughout the whole process. When you are going through a divorce, it's nice to have an attorney who understands your concerns and who can work effectively to solve your problems.
At the Phoenix, Arizona, family law firm of Burns, Nickerson & Taylor we have made it our business to support clients and work exhaustively and knowledgeably to resolve their legal issues involving divorce for 25 years. Lead family attorney Neal Taylor was a single parent for over three years. He understands that resolving child-related divorce issues is a parent's single greatest concern. Yet the acquisition of fair child and spousal support payments, and retention of hard-earned real estate, retirement and savings property, is also imperative.
Compassionate Understanding. Skilled at Obtaining Results.
A former public defender, attorney Taylor's goal is to give his divorce law clients the same "intense advocacy that I would give a first degree murder case, while tempering that fire with the compassion and understanding necessary in family law." We feel a supportive and understanding environment is an essential part of divorce law.
At the same time, we are passionately committed to achieving the results you need in your family law case. We will work hard, using our decades of experience, to pursue the child support, child custody, alimony and property division agreements that will best serve you in your post-divorce life.
Accept nothing less than the understanding and skill of a veteran family law legal team. To learn more about Burns, Nickerson & Taylor, contact our office.
Contact Us
If you have questions regarding divorce law, contact our firm. We charge reasonable rates and accept Visa, MasterCard, Discover, and American Express. We are available for weekend and evening appointments under special circumstances, and are conveniently located in midtown Phoenix. To contact us, call 602-264-5555.