Visitation and Parenting Time
Phoenix Attorneys: Parenting Time or Visitation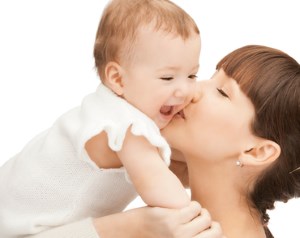 Legal questions regarding parenting time or visitation require the careful consideration of both personal goals and complex legal realities. In Arizona, child support amounts are directly tied to visitation and parenting time arrangements. Specifically, the less parenting time a non-custodial parent has, the more child support he or she pays.
Before you attempt to navigate confusing laws regarding visitation and parenting time, contact the Phoenix, Arizona, law firm of Burns, Nickerson & Taylor. We have handled hundreds of parenting time and visitation cases. We can help you develop a strategy for pursuing the visitation or parenting time arrangement that will work best for you and your child.
Do you have questions regarding visitation, parenting time and parental access?
Contact an experienced family law lawyer at 602-264-5555.
Although most judges generally prefer an award of joint legal custody, this does not mean the courts' prefer a "50/50" parenting time arrangement. Joint legal custody does not mean joint physical custody. A parenting plan that awards you joint legal custody but severely restricts your parenting time may significantly diminish your relationship with your child. We can meet with you, discuss your goals and, when necessary, work with psychologists, investigators, vocational evaluators and other experts.
We can question your child's other parent's claims regarding employment, schedules and other factors used to fight your claim to optimum visitation and parenting time rights. We can also request a child custody study, conducted by a court-approved expert, to analyze and strengthen your claim. We are fully experienced in protecting your rights when facing domestic violence, drugs and other issues.
In a recent case, our client had a de facto visitation arrangement of 50 percent, but his visitation arrangement listed his time as 25 percent. His former spouse wished to keep the official arrangement unchanged so that she would continue to receive improperly high child support. We were able to capitalize on her temporary move to another city to prove our client's true parenting time, formalize it, and lower his child support payments.
Contact Us
If you have questions regarding visitation, parenting time and parental access, contact our firm. We charge reasonable rates and accept Visa, MasterCard, Discover, and American Express. We are available for weekend and evening appointments in special circumstances, and are conveniently located in midtown Phoenix. Contact us online or call 602-264-5555.