Parenting Plans
Phoenix Parenting Plan Lawyers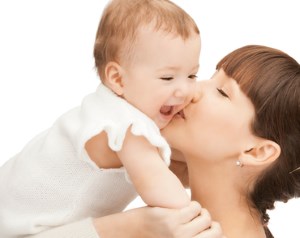 In divorce cases involving children and custody, courts require that a parenting plan be created. Parenting plans formally and specifically lay out parenting times and can be proposed by one or both parents. Our goal is to draft the plan to serve your interests and, of course, the interests of your child.
At the Phoenix, Arizona, family law firm of Burns, Nickerson & Taylor we have drafted hundreds of parenting plans and are skilled at making them meet clients' goals and getting them approved by the court.
Do you have questions regarding parenting plans and your rights? Do you want to create a plan that best reflects your interests and the interests of your child? We can help. Contact Burns, Nickerson & Taylor at 602-264-5555.
Well-drafted parenting plans can protect your rights and make your life easier. For instance, if a plan simply reads that a parent will be with a child "every other weekend," court representatives and, in extreme cases, law enforcement officials, will be unable to determine whose weekend is whose. Your rights will not be as clear as they should be.
Our attorney team can work with you to determine exactly how a parenting plan can best serve you and your child. We can create a plan that will accommodate needs for each day of the coming year. If grandparents are visiting on Christmas Eve, our goal will be to have your kids with you on that day. We can also draft your parenting plan to anticipate changes in your child's life as he or she grows. Specificity in a parenting plan will not cause problems because parents can still agree on flexibility at any time.
The Arizona Supreme Court has established parameters regarding parenting plans. Because we are fully familiar with Supreme Court guidelines, we can knowledgeably advocate for you and explain why your plan should be adopted for use.
Contact Us
If you have questions regarding parenting plans, child custody and visitation, contact our firm. We charge reasonable rates and accept Visa, MasterCard, Discover, and American Express. We are available for weekend and evening appointments, and are conveniently located in midtown Phoenix. To contact us, call 602-264-5555.