Domestic Violence
Phoenix, Arizona, Domestic Violence Lawyer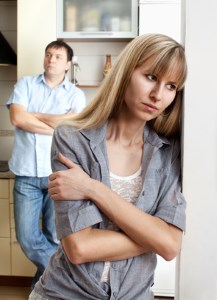 Conviction on a domestic violence charge can result in a jail sentence. You can lose your child custody and visitation rights and your right to own a firearm. Your career options could become more limited and you could lose your fingerprint card. A conviction on a domestic violence charge should be avoided at all costs. You should also avoid the imposition of a civil order of protection, also referred to as a restraining order.
At Burns, Nickerson & Taylor, we are experienced criminal defense and family law attorneys. We defend the rights and freedom of people accused of domestic violence charges, and work to contest civil orders of protection.
Contact us as soon as possible to discuss your case. An attorney at our firm can review your case and explain your legal options.
Representation in Criminal Proceedings and Civil Hearings
You can be charged with domestic violence whether or not there is a civil order of protection against you. Burns, Nickerson & Taylor will aggressively defend you in both venues.
Our attorneys are noted for their diligence in investigation and their determination to achieve a positive outcome for people accused of crimes. We will thoroughly review all aspects of the events leading to your arrest. Police reports are often filled with errors and mistakes. We will dig deep for information — going far beyond the police report. If it can be helpful, we will interview witnesses, review medical records and conduct other investigations to understand what really happened. We will work to tell your story — and to defend your rights and freedom.
Our firm can also represent you in a civil hearing to contest an order of protection.
Experienced Criminal Defense and Family Law Attorneys
Many attorneys who focus exclusively on family law are not equipped to deal with domestic violence charges or in some cases, to contest an order of protection.
Burns, Nickerson & Taylor practices in both areas — thoroughly protecting your rights. If you have lost your fingerprint card due to a domestic violence conviction or arrest, we will work to restore it to you.
Emergency Phone Line ● Lawyer Available 24 Hours a Day
For a consultation with Burns, Nickerson & Taylor, contact us at (602) 264-5555 or send us an e-mail. For after hour emergencies, call (602) 320-1828.