Grandparents' Custody
Grandparents' Custody Rights Attorneys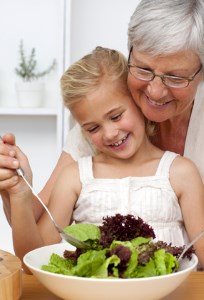 Can grandparents get custody of their grandchildren? The starting point, is the "best interests of the child" standard. Only if it is in the child's best interest can a grandparent get custody.
Beyond that, it is difficult. There is a rebuttable presumption that parents have the right to custody. In extraordinary circumstances such as incarceration or drug addiction, there can be a showing that no "fit parent" is available.
Often grandparents succeed in getting custody when they have already been caring for the child for some period of time. Legal confirmation of custody rights is a formality.
Grandparents' custody is fought by parents for various reasons, including conflict, or actually using the children as a card to obtain money or other concessions in exchange. Grandparents offer love and support to their grandchildren. They frequently have greater financial stability, and offer greater financial support than the parents. The love and need is mutual, and we argue that it is indeed often in the best interests of the children to live with the grandparents.
For over 30 years, lead family law attorney Neal C. Taylor has fought for his clients in state and federal courts throughout Arizona, and has helped hundreds of families.
He is a father of three and a grandfather of five.
Grandparents' Custody Rights Lawyers – Contact Us
We charge reasonable rates and accept Visa, MasterCard, Discover, and American Express. We are available for weekend and evening appointments under special circumstances, and are conveniently located in midtown Phoenix. Contact us online or call 602-264-5555 to discuss your visitation dispute, non-parental child custody, child custody transfer or other family law matter.