Legal Separation
Phoenix Legal Separation Attorneys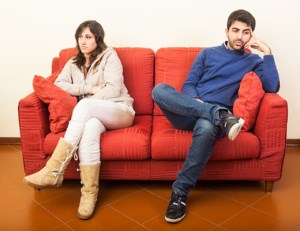 Marital problems vary endlessly, and marriage laws offer numerous legal options and tools to help couples address the issues. One tool, legal separation, is familiar to most people, but can be difficult to understand.
At the Phoenix, Arizona, family law firm of Burns, Nickerson & Taylor we have handled dozens of legal separation cases, can answer your questions and handle your legal separation case from start to finish.
Are you and your spouse interested in pursuing a legal separation? Contact a firm that has helped hundreds people resolve their family law issues. Call 602-264-5555.
At Burns, Nickerson & Taylor we understand that confusion is common regarding the advantages that legal separation can bring, even for people seriously considering that option. Legal separation is often pursued for the following legal benefits:
A legal separation can allow a couple to avoid divorce for religious reasons while still remaining married.
Marriage in Arizona automatically creates a "community" of property between the spouses. Legal separation allows for separate property/separate "estates", so that you can protect and manage your own property while avoiding liabilities created by your spouse.
Is your spouse irresponsible, or more willing to take financial risks than you? Legal separation will prevent your spouse from creating liabilities for which you are responsible. Are you reluctant to bring divorce into your children's lives? A legal separation can bring many of the advantages of divorce while keeping your marriage legally intact. Is it important to you to remain married, yet you wish to have some benefits that a divorce would bring? A legal separation can accomplish both goals.
In order to successfully pursue a legal separation both you and your spouse must agree to the separation. We can work toward this goal, and handle all filings and other legal matters. To learn more about Burns, Nickerson & Taylor, our lawyer team and legal separation, contact our firm.
Contact Us
If you have questions regarding family law and legal separation, contact our firm. We charge reasonable rates and accept Visa, MasterCard, Discover, and American Express. We are available for weekend and evening appointments under special circumstances, and are conveniently located in midtown Phoenix. To contact us, call 602-264-5555.