What is a Fingerprint Card?
If you have recently gotten a job or wish to volunteer with a governmental organization you may be required to obtain a fingerprint clearance card. But what is fingerprint card and why do I need one? We've outlined this new technology below.
What is a Fingerprint Card?
A fingerprint clearance card is the physical copy of your fingerprint required to be on file within governmental organizations like the Department of Immigration. These are used to verify the identity of employees and ensure that you have not been involved in felonious activities in the past.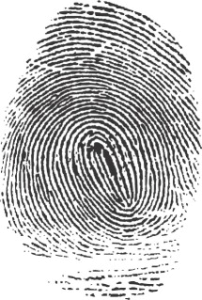 The fee for purchasing a fingerprint card floats around $65 for both volunteers and paid employees of governmental organizations. Your employer should provide you with the necessary documentation to get started on your fingerprinting clearance. The entire process can take up to 90 days but don't fear most organizations will allow employees to work so long as their application has been submitted.
Fingerprint clearance cards are valid for six years before you will have to renew your clearance.
Who Needs a Fingerprint Card?
For the most part, individuals who work directly with children, in criminal justice and immigration are required to get a fingerprint card. AZDPS states that the following careers are required to have a fingerprint clearance card before they can begin their duties.
● DES CERTIFIED CHILD CARE PROVIDER & NCRP (ARS 41­1964 & 46­141)
● DES CCR&R REGISTERED HOME (ARS 41­1967.01)
● DES DAAS (46­141)
● DES CHILD WELFARE/ADOPTION AGENCY EMPLOYEE ( 46­141)
● DES DDD/HCBS (ARS 36­594.01)
● DES DDD/DEVELOPMENTAL HOME LICENSURE (36­594.02)
● DES CPS EMPLOYEE (ARS 8­802)
● DES NON CPS EMPLOYEE (41­1968)
● DES IT POSITION (41­1969)
● DES ADOPTION (8­105)
● DES FOSTER HOME LICENSURE (8­509)
● DHS CHILD CARE GROUP HOME; CERTIFICATION, EMPLOYEES OR
VOLUNTEERS (ARS 36­897.01 & 36­897.03)
● DHS CHILD CARE EMPLOYEES AND VOLUNTEERS (ARS 36­883.02)
● DHS CHILD CARE FACILITY LICENSURE (ARS 36­882)
● DHS ARIZONA STATE HOSPITAL EMPLOYEE OR VOLUNTEER (ARS 36­207)
● ARIZONA BOARD OF FINGERPRINTING MEMBERS & STAFF (ARS 41­619.52)
● ARIZONA GAME AND FISH (ARS 17­215)
photo by Cyrillic on Wikimedia Commons