What Are the Differences Between Murder and Manslaughter?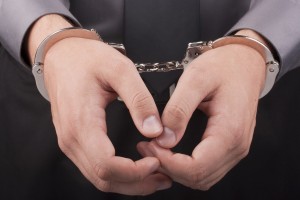 While it's natural to be afraid of danger while out and about in the city, you should find ease in knowing homicide is on a quick decline in the last 30 years. There were 113 homicides in Phoenix in the year 2015, which is an all-time low for the past 30 years (source). While the chances of this happening to you or someone you know, it is best to be informed. Below is a breakdown of the main differences between first degree murder, second degree murder, and manslaughter.
First Degree Murder
First degree murder is usually ruled by 3 things:
Intent to kill
Premeditation
Deliberation
The means of committing first degree murder can be almost any variety such as: poisoning, bombing, torture, assault with a weapon, and murder committed during another crime. The punishment for first degree murder is almost always life in prison or death penalty.
Second Degree Murder
Second degree murder is differentiated mainly by there being a lack of premeditation. Second degree murder is distinguished by intentional killing based on reckless conduct. This murder can be committed with any weapon and usually results in 10 years in prison to life in prison.
Manslaughter
Manslaughter can occur in two different varieties: voluntary and involuntary. Voluntary manslaughter is known as a "heat of passion" crime, where a person is provoked, and the reaction ends in a homicide. Involuntary manslaughter is unintentional homicide, which is usually the result of a crime or felony being committed. The sentencing for manslaughter depends on the type, situation, and severity of the homicide.