The Safest Cities in Arizona and Their Crime Rates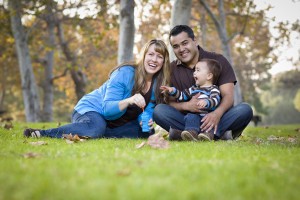 Arizona is a beautiful up-and-coming state. Phoenix is the 6th largest city in the U.S., and it grows larger every year. Safewise.com performed a study to find out the safest cities in the state of Arizona, and we'd like to spread that information with you. Below is a list of their findings.
The 5 safest cities in Arizona
Florence: Even though this town is the location of the state prison, the increased law enforcement might be one reason why this is the safest city in Arizona. It is only 45 minutes from Phoenix and Tucson, so it is an ideal location for remaining close to big cities, but out of the hustle. Florence thrives on its rich history and celebrates it in many different ways like the Main Street Program. With 1.12 violent crimes and 8.68 property crimes per 1,000 residents, this is the safest place you can live in Arizona.
Clifton: Clifton is currently making improvements to revitalize this quiet city. It is the perfect escape from the city for a quiet, peaceful living. The city has a plethora of history as well because it got its origins in the mining era of 1909. With 1.46 violent crimes and 9.96 property crimes per 1,000 people, it's no wonder Clifton is the second safest city in Arizona.
Fredonia: As the marker of the North Rim of the Grand Canyon, Fredonia is a very recreation-based city. With plenty of hiking, camping, four-wheeling, mountain biking, and state parks to experience, this city is perfect for those who enjoy outdoor activities and the Arizonan beauty all around. Another attraction to this city is there 3.01 violent crimes and 9.03 property crimes per 1,000.
Snowflake-Taylor: Daily activities and low property prices help Snowflake-Taylor grow and remain such an attractive place to live. They experience only 2.75 violent crimes per 1,000 and 11.93 property crimes per 1,000.
Sahuarita: One can find Sahuarita right outside of Tucson, Arizona. The population of Sahuarita grew 700% from 2000 to 2010 because of the many activities and resources residents entertain themselves with. The violent crimes per 1,000 is a safe .42 and property crimes per 1,000 is 14.53.