Can Casino Professionals Lose Their Professional Licenses?
Many industries require professional licenses or fingerprint cards to be held: nursing, doctors, teachers, officers. If you work in the gambling industry, or in a casino, you may be required to hold a professional license for your industry as well. Many casinos require employees to hold a casino gaming employee license. Further, if you plan to run or operate a casino, either remotely or in person, more licensing is required.
Risks of Losing Your License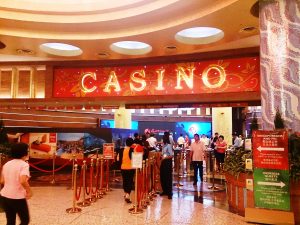 In any industry where a professional license is required, committing a crime poses a serious threat to losing the license. In order to keep your professional license status, you must keep a clean record at all times. Boards are constantly reviewing the state of your professional record to ensure you are not in violation. Common causes of revoking professional licenses include:
Endangerment

Assault and Theft

DUI/DWI

Disorderly Conduct

Shoplifting

Drug Charges
Avoid Losing Your Casino License
An experienced criminal attorney can mean the difference between you keeping or losing your professional license If you fear you may be in danger of losing your license, or have committed a crime, stay on top of all dates and deadlines. More importantly, call Burns, Nickerson, Taylor today. A charge does not have to result in you losing your casino license.
photo by ProjectManhattan on Wikimedia Commons