Benefits of Early Representation
Whether you're being charged for a traffic violation or a felony, it is important to understand the court process, your rights and possible consequences. Having representation early on in your case offers many benefits and will ensure you get the best results possible in your case. This article outlines some of the most important benefits early representation will give you when you're being charged for any crime.
Early representation will help you understand the law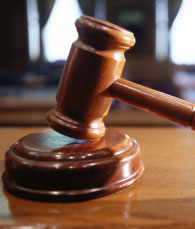 The law is very complicated, so hire someone who has studied the law from top to bottom. Having a lawyer will ensure you don't miss anything and that you understand the entire court process. You are not a lawyer, so you probably don't have any business acting as one.
Not having a lawyer may end up costing you even more
Having a lawyer may determine whether you spend time in jail or whether your case hurts you financially. It's also important to keep in mind that many civil attorneys don't collect fees unless they win your case. Hiring a lawyer may save or even make you money.
A lawyer knows how to challenge and suppress evidence
A key piece of evidence being used against you may have been improperly obtained and you may not know that on your own. An attorney will seek out any contradicting statements and evidence that was handled improperly in order to benefit you.
Pre-charge representation will help in your plea deal
Pleading guilty straight away, even if there is evidence against you, isn't always the only option. Having an attorney to advise you on the best decisions to make can really benefit you in the end. An attorney knows the law and will explain all of your options to potentially help you avoid severe penalties.
Hiring a lawyer may help you avoid many legal headaches
A lawyer will make sure you understand every contract you sign and every decision you make, even before you are charged. To avoid future problems and to ensure you case goes as smoothly as possible, hire a lawyer as soon as you are arrested.
If you'd like to speak to one of our lawyer, contact us.