Alternative Ways to Get Home When Drinking
Deciding to drive after drinking is one of the worst decisions you can make, and could lead to life changing consequences. Even if you forgot to designate a driver, there are several options out there that make getting home safely easy and affordable.
How to get home safely after drinking
Uber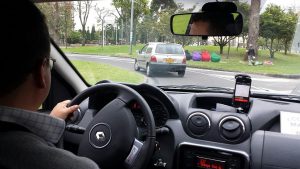 Uber is an app-based car service that links passengers to drivers with the click of a button. Just download the app, create an account and pay with your credit card. The app allows you to choose your pick up ad drop off locations and then it estimates the cost for you before you confirm your ride. The app then assigns you a driver and uses GPS technology to allow you to track your driver. The cheapest, uberX, is just $1.25 base fare + $0.18/minute + $0.95/mile. With Uber you can also request a nicer or larger car and costs go up accordingly.
Lyft
Lyft is another app-based car service similar to Uber. Again you download the app, create an account and pay with your credit card. After you've put in your destination the app will calculate your cost and a photo of your driver will pop up. You can also upload a photo of yourself so your driver knows who to look for. The cost for Lyft is $1.26 base fare + $1.05/mile + $0.20/minute.
BeMyDD
BeMyDD offers a website and a mobile app that allows you to request a designated driver to drive you home in your personal vehicle. You can either hire a personal driver by the hour or just hire a pickup service. The personal driver will pick you up at your house and drive you in your car around to all the festivities. If you're using the pickup service a team of drivers will pick you up and one will drive you home in your car. A personal driver is $17.50 per hour. The pickup service is $25 for car pickup + $3.45 per mile.
Whichever you choose, anything is better than drinking and driving. Avoid getting a DUI or worse, injuring yourself and someone else.
photo by Alexander Torrenegra on Wikimedia Commons