Neal C. Taylor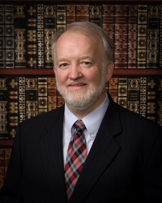 Neal C. Taylor 
Phoenix, Arizona
Partner
phone
602-264-5555
fax
602-254-8999
For more than 25 years, Neal C. Taylor has fought for his clients in state and federal courts throughout the State of Arizona. When someone looks for an attorney, they need help. Neal Taylor became an attorney to help those in need.
"Since I was a child, my calling has always been to fight for the underdog, those most in need. And so it remains today. This is my calling, to fight, to protect, to champion, the cause of those in need – my clients."
Criminal Law
For some seventeen years, Mr. Taylor handled criminal cases as both a prosecutor and a defense attorney. As a prosecutor in the Coconino County Attorney's Office (Flagstaff), Mr. Taylor prosecuted a wide spectrum of cases. Those cases ranged from truant juveniles to Murder in the First Degree. During his years as a prosecutor, Mr. Taylor was also active in the community with Teen Court, and High School Mock Trial and the Coconino County Multidisciplinary Team for Infant and Child Deaths. Mr. Taylor organized the State Bar seminar entitled, "Children, Victims, and Parents: How to draw the Ethical Line." He was also a member of the State Bar's Committee for the Implementation of Victim's Rights and the State Bar Committee for Juvenile Court Rules.
As a defense attorney, Mr. Taylor represented hundreds of clients charged with virtually every offense in the Criminal Code. First Degree Murder – where the death penalty is sought – is the most formidable challenge that an attorney can face.
"I have lost many nights of sleep – working and worrying – trying everything possible to prevent my client from losing his life. And, thank God, none ever did."
Mr. Taylor has handled many Murder One, and other less serious homicide charges. For his service to the criminal justice community, Mr. Taylor was awarded the prestigious "President's Commendation" by the Arizona Attorneys for Criminal Justice.
Mr. Taylor and his wife, Dr. Patti Taylor, a psychologist, frequently collaborate in their respective professions. They coauthored a professional article entitled "Reaching the Jury: A Case for Multi-Modal Presentation".
"Frequently, late at night, just before sleep, – when a puzzling psychological issue bothers me – I consult my personal psychologist – my wife. She sets me straight then we go to sleep. It's a nice fringe benefit and doesn't cost me or my client a penny."
Family Law
Fourteen years ago, Mr. Taylor joined Kevin Burns and Darius Nickerson to form BURNS, NICKERSON & TAYLOR. Mr. Taylor saw this as a wonderful opportunity to go back into family law. Having successfully blended a family, as a parent of three, Mr. Taylor has a unique understanding about what is needed in divorce and child custody cases. With divorce and custody cases, life experiences can be a tremendous help. As a parent of three and a grandparent of five, Mr. Taylor has the wisdom of his own life experiences to help him understand his clients' problems. On the other hand, Mr. Taylor understands that sometimes there is no substitute for an all-out fight for custody or property rights. Through the seasoning of experience, one learns when an all-out battle is necessary or when compromise should be pursued.
"It is my goal to give my family law clients the same intense fire and advocacy that I would give a death penalty case, while tempering that fire with the compassionate understanding that is necessary in a family law case."
Areas of Practice:
Litigation Percentage:
90% of Practice Devoted to Litigation
Bar Admissions:
Arizona, 1982
U.S. District Court District of Arizona, 1982
U.S. Court of Appeals 9th Circuit, 2001
Education:
University of Arizona College of Law, Tucson, Arizona
Arizona State University, Tempe, Arizona, 1979

B.S.
Major:  Political Science
Published Works:
Reaching the Jury, A Case for Multi-Modal Presentation, Maricopa County Defender Newsletter, Vol 9, Issue 2, 1999
Classes/Seminars Taught:
Children, Victims, and Parents, How to Draw …., State Bar of Arizona, 1994
State Bar Professionalism Course, State Bar of Arizona, 1999 – 2000
Honors and Awards:
President's Commendation, Arizona Attorneys for Criminal Justice, 1991
Professional Associations and Memberships:
Arizona State Bar, 1982 – 2015
Past Employment Positions:
Maricopa County Legal Defender, Senior Counsel, 1996 – 2001
Coconino County Attorney's Office, Trial Attorney, Chief Criminal Deputy, 1991 – 1996
Maricopa County Public Defender's Office and Pima County Public Defender's Office, 1983 – 1991
Sexton, Lenaburg & Taylor, PC, Family Law and Criminal Law Attorney, 1982 – 1983
Pro Bono Activities:
Hearing Officer, Arizona Supreme Court – Attorney Discipline, 1999 – 2008
Hearing Officer, Arizona Supreme Court – Court Reporter Certification, 2007 – 2008
Indigent family law clients 2001-2015